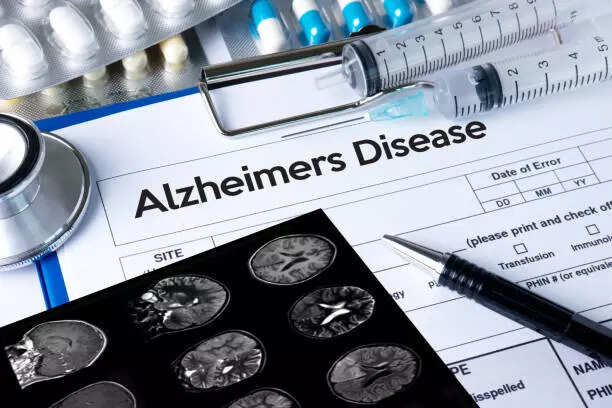 Quest Diagnostics (DGX.N) on Monday launched the first direct-to-consumer blood test to detect abnormal levels of beta amyloid, a key Alzheimer's disease protein that can appear years before dementia symptoms arise.
The $399 test, called AD-Detect, uses the same technology as a blood test the company began selling for use by doctors in early 2022.
"One of the advantages of having an amyloid test is that it lets you know, potentially years in advance of even being symptomatic, that you are at risk for Alzheimer's," said Dr. Michael Racke, Quest's medical director of neurology.
The announcement follows U.S. regulatory approval earlier this month of Leqembi, a drug from Eisai (4523.T) and partner Biogen (BIIB.O) that removes amyloid from the brain and has been shown to slow the advance of Alzheimer's in early-stage patients.
A similar treatment from Eli Lilly (LLY.N) called donanemab is under review by the U.S. Food and Drug Administration.
Prior Alzheimer's treatments have treated symptoms but did not address the underlying disease.
Quest's consumer test is aimed at adults aged 18 and older who may have mild memory loss or a family history of Alzheimer's and want to understand their own risk for the disease, Racke said.
Users must first pay for the test on Quest's website. A telemedicine doctor will review the purchase to ensure it is medically necessary and place an order on their behalf. Patients can review their results online and have the option to speak to a physician at no extra cost.
If the test is positive, individuals automatically will be contacted by a doctor from an independent physician network to discuss the next steps and potentially can share the results with other physicians, the company said.
Dr. Sarah Kremen, a neurologist at Cedars-Sinai in Los Angeles, was concerned that people who test positive but have no symptoms will come in seeking further testing, possibly in hopes of accessing new treatments. But they will not qualify for more testing if they are not symptomatic.
Racke said such individuals may still benefit from lifestyle interventions, such as dieting and exercise, to reduce their risk or delay the onset of symptoms. They may also qualify for Alzheimer's trials studying treatments in at-risk individuals who are still cognitively normal.
Quest's lab-developed test, created and performed in a single laboratory, has not undergone any FDA review. The agency generally does not review such tests as long as they are prescribed by a healthcare provider.