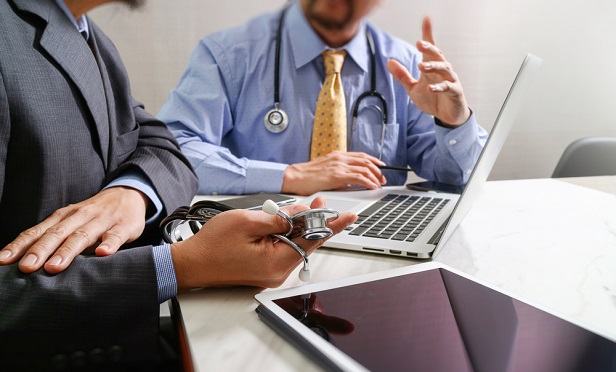 Source: BenefitsPRO
Congress may be attempting to take action against surprise bills that prove to be the financial undoing of so many consumers, but not if physician groups have anything to say about it.
And they're saying as much as they can, as loudly as they can, according to a report in Modern Healthcare. In fact, according to congressional staff, physician groups are willing to make the entire effort against surprise billing go down in flames rather than find themselves on the receiving end of efforts to curtail how much money they can make.
According to Modern Healthcare, it's not just physician groups' public relations and advertising that's pushing back hard against any sort of action. There's also lobbying and the influx of dark money, too, to ads against lawmakers, particularly vulnerable senators, in their home districts. And the American Hospital Association is asking members to "go directly to their representatives and senators to lobby against the benchmark proposal."
According to one congressional aide close to the negotiations, "it's not a matter of tweaks to get providers to stand down, it's that provider groups don't want to see a solution here. They want the status quo. They've charted out where Congress could end up, and they are ready for the whole thing to come down. For them, surprise billing can stay in the mix."
Another staffer said that the massive effort is causing policy aides to doubt whether providers actually want any action at all. That staffer is quoted saying, "Our question is, what happened to their commitment to protecting the patients? It shows just how big of a cash cow this practice is, that they're willing to pour millions of dollars into fighting these bills."
Provider groups deny that, with Chip Kahn, CEO of the Federation of American Hospitals, which represents for-profit hospitals, quoted saying, "We want to see legislation. It's a problem we can't solve ourselves—I wish we could—and we need legislation to ensure patients don't suffer from sticker shock, that their copayments are reasonable and within the bounds of their coverage."
But neither the proposed "benchmark" solutions proposed by Senate and House health committee leaders, nor a limited arbitration proposal, are making much headway at present, with efforts focused in apparent ploy to keep votes from occurring at all. The benchmarking proposals are being characterized in ads and other campaigns as "rate-setting," and efforts focused on Democrats say that benchmarking could "undercut the health safety net."
Even lobbyists are somewhat concerned about the turn the battle is taking, with the report quoting one who said, "The fact that industry on both sides could scare Congress into inaction on an issue that is financially ruining Americans through no fault of their own is unconscionable." That provider lobbyist, the report adds, "wants a 'split the baby' policy that 'doesn't destabilize the relationship between providers and payers.'"
"What we've seen (from industry) is, 'First, protect me financially. And to the extent we can then take patients out of the middle, that's great," Shawn Gremminger, senior director of federal relations for the consumer advocacy group Families USA told Modern Healthcare.
Millions and millions are being spent on this August push against surprise billing legislation. The losers are sure to be consumers.